EFFECTS has recruited its target, e.g. 1,500 patients, as of 28 June 2019.
Work plan with milestones
Figure 1 below illustrates some of the important milestones for EFFECTS. This is how we want to achieve our goals.
Last patient in March 2019 (ideally) or July 2019 (probably)
Compiling the database: From 2018 to 2020
Publications: Our preliminary plan is to present the main results at the European Stroke Organization Congress (ESOC) World Stroke Conference (WSC). In 2020 these two congresses will be merged into one in Vienna, Austria.
Pooling data for our two sister trials: 2020-2022
Planning and writing subgroup analysis: 2019-2023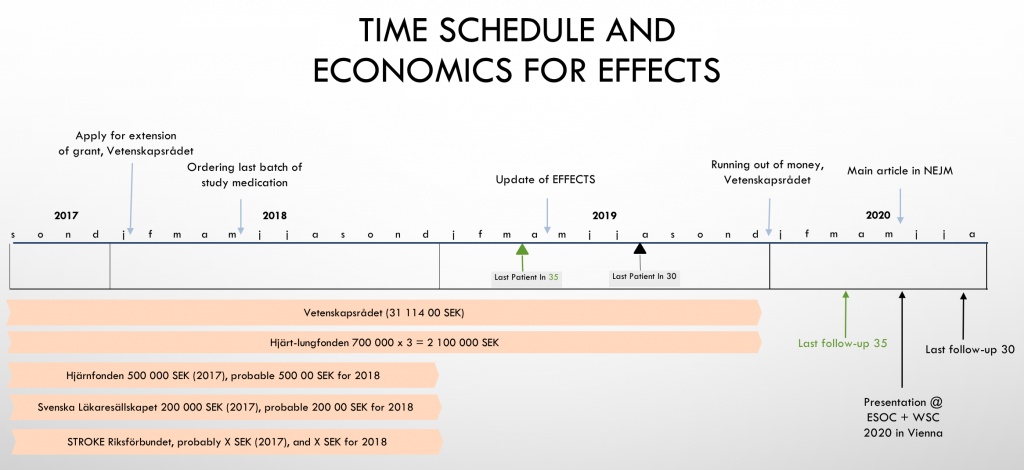 Economics
EFFECTS has received substantial economic support, totalling 36 006 500 SEK. The Swedish Research Council (Vetenskapsrådet, VR) has granted us 31 114 000 SEK, the largest ever grant from VR for a clinical study in Sweden. We currently have tenancies of VR funds up to the end of 2020, meaning that EFFECTS has stable finances.